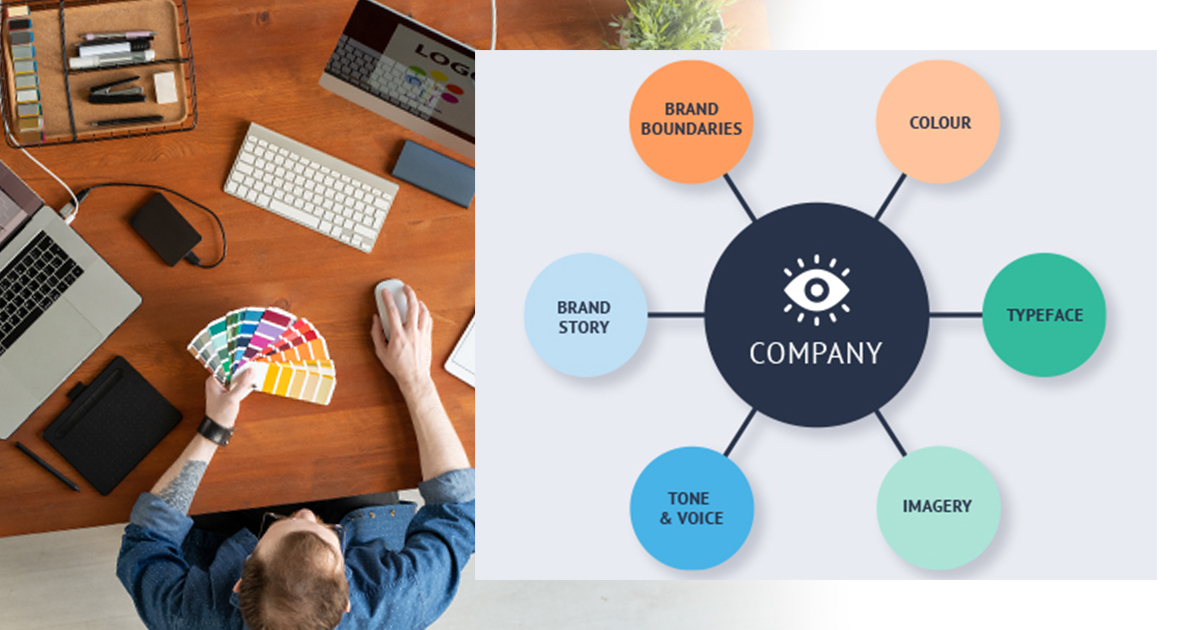 How to create a Brand Style Guide for your Ecommerce Business
The ultimate guide on how to build a strong Ecommerce Branding Booklet. This detailed guide will take you through the most important steps and explain what to do, and what not to do when it comes to an Ecommerce Business.
Do you want to know:
How design affects your Ecommerce Business?
How to choose the right style for your online store?
Why you need a Branding Style Guide?

What is a Brand Style Guide?
A style guide is a handbook on your business aesthetics and explains the message you convey. It is defining your story, values and design, all in one place. Creating a Brand Style Guide for your Ecommerce business will help you stay consistent and build trust with your audience online.
Branding Style Guides have both internal and external use: Internally, new employees will immediately understand the 'who, what, how and why' of your business. Making a smoother transaction for them when they first join your company. Externally, when companies want to collaborate with you, all the information they need is clearly displayed in this handbook. It covers the do's and don'ts of your Ecommerce business, the colours they must use, and how they should display your content.
The challenges of an Ecommerce business fixed with a great branding strategy
Design is one of the best ways to attract and delight your consumers. It tells your story visually, creates an easily recognisable brand, and leads to a healthy relationship between your business and consumers, without solely using words.
Being consistent, leads to building trust with your audience online. They will become familiar with who you are, and what you deliver. A style guide, when done right, gives you clear direction and a structure you can rely on.
Challenges of an Ecommerce business:
Keeping a consumer's attention: Avoid a high bounce rate with relativity, and good design.


Security Issues: When consumers purchase an item, they want to see payment options they recognise. Your User-Experience, (UX design) will be crucial with helping to convert consumers when they get this stage of the buying process. Avoid asking for account sign ups at the checkout process. Too many requests may cause the consumer to abandon their shopping cart. Ensure the checkout process is quick and easy.


Building Trust: If your website is not optimised to its best capabilities or looks unprofessional with pixelated images, warped sizing and inconsistent design, consumers may go elsewhere. This can be determined by looking at your bounce rate and assessing how well your website is performing.
Converting consumers into paying customers: Design and branding will help convert consumers if it compliments your UX design. The right colours and font can really make a difference



"Can colour alone affect consumers' urge to take action?"



A recent study from HubSpot, showed 21% of people clicked through more when using a red coloured button, over a green one. This is where A/B testing becomes crucial in determining whether your website is optimised to its full potential.
Your solution in 6 steps: How to create a Style Guide for your Brand
Step 1:

Develop your Brand's Story

A brand's story is one of the fastest ways consumers will connect with your business. They will immediately see your values, understand your mission, and decide whether or not they will support your cause. There are many ways to convey your story. It is the message you send to consumers about who you are, what you do, and why you do it.
1) Identify:
A unique selling proposition
The quality of your product or service
Position in the market
What you offer your customers
Is it the value you offer or the price, that relates to your target market the most?

2) Outline:
Your companies values and define why you started this business.
Did you see an opportunity to serve your customers better than competitors?
Did you have a problem you originally needed to solve yourself, that no one else was offering?
Did you want to make the world a better place?
Tell your story with power. Use emotion to move the reader and make them feel connected to you and your brand. Become conversational, give detail, and take them on a journey. Include all of your ups and downs. Keep in mind, consumers will see through anything that is fabricated. Your story should be truthful and have authenticity.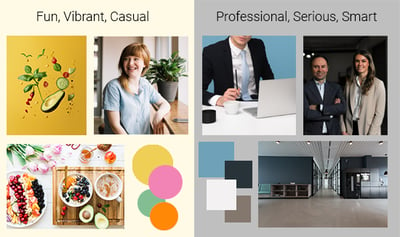 Step 2:

Tone and Voice

This is the style of your communication.

How do you speak to your customers? Is your tone of voice casual, with humour or authority? Calmly or with urgency? There are many different ways to communicate. It's vital you stay consistent and use the right tone for your message. Tone is the emotional influence your voice has on the readers, and the voice represents your brand's personality.

To define your voice and tone, an easy way to start is to list what you are, and what you are not.
We enjoy humour, we are not humorous
We convey truths, we are not blunt
We are edgy, not inappropriate
We are controversial, not offensive
We are entertaining, not foolish
We are intelligent, not condescending
We are excitable, not misleading
According to Jon Morrow: Power words, is a term often used to describe emotion and invoke persuasion in writing. Each category represents a specific feeling and when used correctly, converts consumers into paying customers. Power words are useful for telling a captivating story or encouraging consumers to take action.
Power word categories for Ecommerce:
1) Fear : To emphasise the 'fear of missing out'. Most commonly used as a scare tactic, fear will urge consumers that if they don't take action and buy your product or solution now, something bad will happen.
Phrases used in E-commerce:
Limited time only
While stocks last
2) Encouragement : To excite the reader by using words that will brighten their day and lighten the mood. Encouragement is inspiring and motivating, with the aim to increase the consumers' energy to take action.
Phrases used in E-commerce:
New range out now
Free Gift when you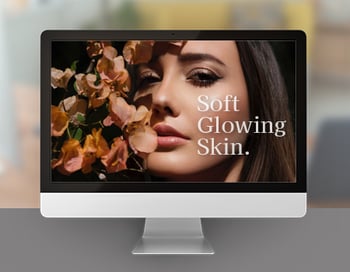 3) Lust: The desire of wanting something, including sexual desire. It is commonly used to advertise fragrances, fashion and makeup. Lust is a strong persuasive technique for appealing to consumers needs. Imagery is used heavily to portray this emotion.
Phrases used in E-commerce:
Exclusive Access
A new love for
Gain a sneak peak of
4) Greed: The desire to save money or gain wealth. It's common to see on Ecommerce sites when aiming to increase sales. These types of phrases create urgency and entice your consumers to make purchases sooner.
Phrases used in E-commerce:
Free shipping
20% off when
On sale now
5) Safety:
Encourages consumers to trust your brand. Using this terminology will assist in creating a secure relationship between you and your consumers.

Phrases used in E-commerce:
30 day money back guarantee
Easy returns and exchanges
Fraudulent transactions will be refunded
6) Forbidden:
Alludes to a secret, something that is off-limits or restricted. This intrigues your audience to become more involved with your brand to gain access to something new. The forbidden technique builds a stronger relationship with your audience and increases consumers lifetime value.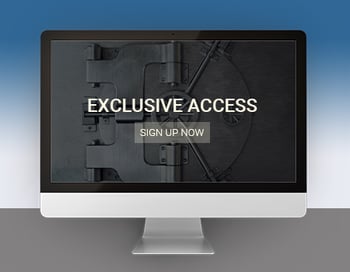 Phrases used in E-commerce:
Gain access to the vault
Exclusive member offer
Top secret
The tone and voice of your company must stay consistent with your overall strategy. Every element of your Branding Guide should compliment each other, it should feel like a seamless integration of emotion, colour and meaning.
Step 3:
Setting boundaries for your Logo
The Do's and Don'ts of Logo Design:
How your logo should be displayed when collaborating with other brands
Sizing and printing limitations
Determine the colours to be used along side your logo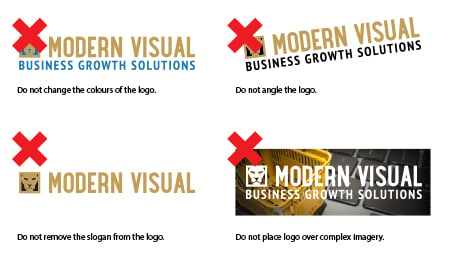 The Do's
Keep your logo clear and concise, easy to read, and recognisable.
Ensure your logo's format is suitable for billboards, brochures and social media. Turning your Logo into an icon will boost user-generated content opportunities.
Present your logo in black and white to prepare for traditional printing. Removing colour forces you to look at the shape and lines of your logo.
Present your logo with only one colour. This is used for PDF files and single colour embroidery. This may be necessary for branding purposes for an Ecommerce Business in the fashion industry.
Demonstrate the approved colour variations with reversed white and coloured backgrounds for your logo. This allows you to stay consistent with the style of your brand, whilst having a variety of options.
Ensure you have the correct files saved. This keeps the logo's format consistent across all platforms. A Graphic Designer will provide a folder that includes all of the files necessary, when you first design your logo.
The Don'ts:

Always keep it scaled to its exact design.
Always keep your design the same.
Don't make your logo complicated. Use less words.
Always stay consistent by using the correct typefaces and branded colours.
Step 4:

The Perfect Colour Combination
How to utilise your Brand's colours:
Outline your primary colours: Choose 1 to 3 colours only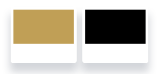 Your primary colour will focus on the biggest emotion you want your brand to appeal to. This colour should relate directly to your target audience and represent the values you stand for.

Outline your base colour or tint: Choose 1-2.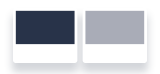 This is a shade or white hue, that will act as a base colour for your Brand. It should compliment all of the colours you have chosen and make them stand out against this background colour.

Outline your secondary colours: Choose 3-4


These colours are used throughout your website, content and designs. They should also represent the values of your business and connect with the audience you are trying to target.
We have provided a list of colours and their meanings on our previous blog post to help you create your colour pallet.
For inspiration, you can see a list of current companies and their colour choices here.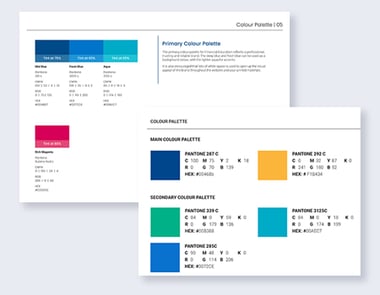 Include the finalised colours in your Branding Style Guide. It is important to always use the same colours that match your brand and to be consistent.

Create your primary and secondary colour palette in RGB, and provide the HEX codes. This defines exactly what your brand's colours will look like. From this point forward, no other colours should be used when representing your brand. If you are rebranding, you will need to audit your content to make sure it is consistent with your new styling.
To export the HEX codes for your colour pallet, you can use Adobe's colour wheel.
Step 5:
Typeface
The font style should be consistent with your brand's personality and suit the voice and tone of your company. Choose a font that can be easily read online, on mobile or portable devices, and in print. Using the wrong font, can quickly change your tone and the way readers perceive you.
For example:
If your company is lighthearted, playful and affordable, use a font that resembles these emotions. Implement a format that builds on movement, looks more handwritten and has less structure.
If your company focuses on being elite, professional and detailed, have a sharper, well-defined text format.
If your company is a luxurious brand, consider a cursive or fluent typeface. Although, maintain the font is still clean and easy to read.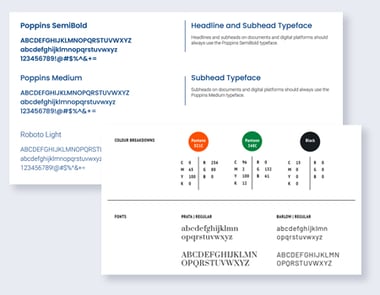 Ensure you define a Typeface for your:
Headline
Subhead
Body Copy
Each of these typefaces can be the same style, or have a slight variation. Typefaces need to compliment each other and fit well with the brand's style to remain consistent.
For inspiration, you can experiment with different typefaces by using Google Fonts or Adobe Fonts. (Keep in mind, you have to pay for Adobe's typefaces to use them).
Include the Typeface you have chosen with examples of each font in your Branding Style Guide. Explain how each style should be used to compliment your brand.
Investing in a specialist will give you the ability to customise your typefaces to exactly how you want them. Enabling your brand to be completely unique.
Step 6: Imagery
Develop a vision board: Create an overview of imagery that matches your brand's aesthetic. It is important to create a holistic vision for your brand and develop the overarching theme.
Create a vision board similar to this example. This can help you assess whether the styling, values, and aesthetics have remained consistent throughout the developmental process. Of course, only include the colours and styles from your branding guide. This vision board acts as future inspiration for your company and ties all of the previous steps together.
Final step: Connect the Dots

The final step is to seamlessly connect each of the elements listed above to become one. This makes the style of your company seem whole, professional and organised. If you successfully connect the dots between your message and visual design, your brand's style guide will be clear and easy to follow.
Why do you need a Brand Style Guide?
A style guide can be a lengthy process to complete, but the rewards are worth it. Your brand will have consistency, consumers will understand you, and your company will be easily recognised. Your brand will have direction and a clear focus for the future.
Being organised and having great design, will lead you to optimise your website to its full potential. When it comes to Ecommerce, digital marketing and design can have a huge impact on consumers. Building a strong brand will allow you to outperform your competitors and enhance your customer relationships.
A Graphic Designer and Brand expert will make an enormous difference to your logo design and longevity of your Ecommerce business. They have years of experience and a world of knowledge that will save you time and money when it comes to designing your Brand. Hiring a professional to design your logo and build a style guide with you, will also enhance the quality of your business.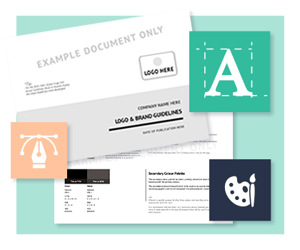 This 'how to' guide gives you the information you need to build a thorough plan of your brands style guide.
To implement these steps and see an example of the final product, download the our free style guide template.
Download our sample style guide and gain inspiration to build your own branding guidebook.