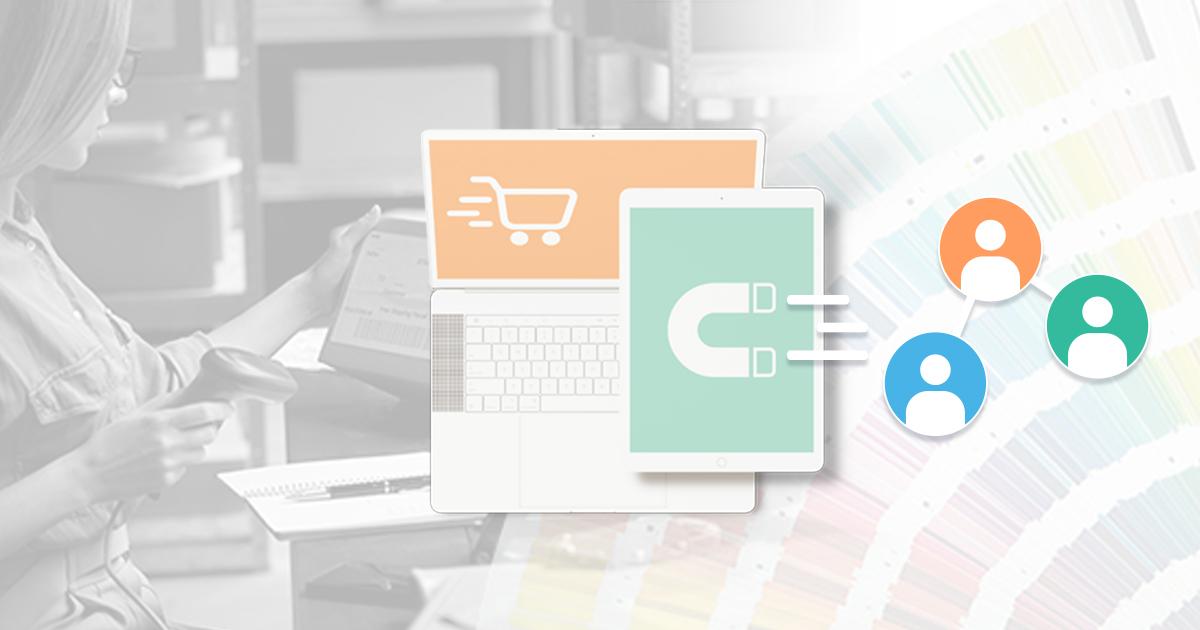 5 Critical Ingredients to ensure you have a strong Ecommerce Brand
Branding your Ecommerce business can be a difficult process if you don't remain consistent. You must develop the aesthetics and refine which values your business represents. It's the art of connecting the dots, between the inner and outer beauty of your brand. This article will show you 5 critical ingredients you can use to ensure the longevity of your brand's identity online. Keeping your brand relevant in 10, 20, or 50 years time.
Do you want to know:
What Branding means for Ecommerce stores?

How to create the perfect Branding Guide?

How you can Build Trust Online?

The following steps will help you accelerate your Ecommerce brand.
This guide outlines the key ingredients you need to perfect your brand from the inside out. Ensuring you have a solid brand foundation for Ecommerce.
Building Trust Online:
Building trust with your audience, is key when it comes to shopping online. Consumers want to know what you do, what you stand for and who you serve.

Having a consistent brand message, allows consumers to understand your business values. Ecommerce stores can build trust online through site security, branding and communication. Providing a unique customer experience and rewarding consumers for their loyalty, builds an ongoing relationship with consumers that pushes for future growth.
How to Amplify your Ecommerce Brand and User Experience online:
Use recognisable and reliable payment methods.
Have an easy refund, return and exchange policy to increase customer satisfaction.
Tailor to your customers needs, giving each of them a unique experience online.
Provide exceptional service and show your gratitude for customer loyalty.
Make using your shopping-cart easy, seamless and straightforward.
Communication and concise branding will allow you to reach the right audience and keep the connection with them everlasting.
Let's go through the 5 critical ingredients you need to ensure your Ecommerce brand is consistent online

Step 1: Defining your Vision and Mission Statements, Be Original.

A Vision statement is a brief description of your company's long-term goals. Inspiration, is what drives your company towards its future. Communicate how your business is going to make a difference, and what it strives to achieve.
What are your Business values?
The Mission Statement determines how your business plans to achieve your vision. The mission statement acts as a formal description for your vision statement. Describe what needs to be actioned, who is involved and strategise each step of the process. Think of it as the road-map to reaching your vision.
What is your mission?
Keep it concise, take your time, and plan for longevity.
Be Original: Tell your Brand's story with Power, and Meaning.
Originality will boost the way you tell your story and keep your brand to be an ongoing inspiration.
Remember to tell your story accurately, be excitable and show you are one of a kind.
What's your brand's story?
Step 2: Define your Unique Selling Proposition
What makes you different and why are you special?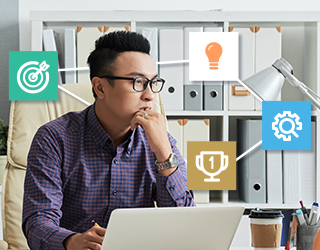 A Unique Selling Proposition (USP) defines how your business differentiates from its competitors. Think about the features and benefits of your products and services. Some brands will focus on quality, price, speed of delivery, or level of service. Getting this right, helps your brand overcome your competitors. It creates clear messaging on who you are, and what you deliver.
What does your business offer?
How is it better than any other competitor?
What makes you special?
If you nail your point of difference, being unique will come easily to you.
Step 3: Define your Target Market
Knowing your market and your audience, drives your business to the right people
After defining what your business delivers, it's important to know who you are speaking to. You would hate to put all of this effort into creating the right message, but the people listening and viewing the content find it irrelevant and ultimately disengage.
Defining your target market takes time. Use industry research to find people your business will connect with the most.
Developing a target audience and persona, is useful for when you want to market your business. Having a strong Ecommerce brand will go to waste if you aren't reaching the right consumer.
If you haven't mastered how to target your audience and develop relevant buyer persona's, you can get started by using market segmentation.

Evaluate your consumers:
Demographic Factors:
Determine your consumers age, gender, level of income, martial status, nationality and number of children.
Psychographic Factors:
Determine consumers personality, lifestyle choices, interests and attitudes.
Geological Factors:
Determine consumers geological location for where they work, live or travel.
Behavioural Factors:
Determine how consumers purchase products, their decision making process and what influences them.
Social Media Habits:
Determine which platforms suit your market the most, how much time they spend on each platform, and what type of content they are attracted to. Utilise Market Research to determine how consumers behave online.
Align this information to your buyer persona's needs and wants. This builds your understanding of how you can better assist your customers.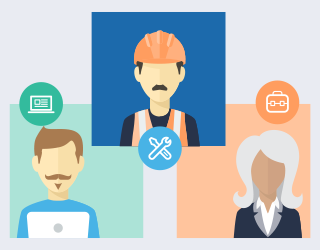 To develop a buyer persona, you can use this quick and easy tool provided by HubSpot. It will take you through some simple steps and ask you questions that help you determine the right persona for your Ecommerce business.

The result - leaves you with an outline of who to target, making it easier for you to communicate your brand's identity.
Ultimately, your marketing team can assist in building your target audience, or, you can hire a professional to help market your business online.
Step 4: Show who you are, don't just tell it
How to Illuminate Your Brand's Identity

This is all about the look and feel of your brand's aesthetic. It demonstrates who you are, what your message is, and what you deliver, through Colour, Type, Theme and Beauty.
A Brand Style Guide includes all of these elements, and creates a visual representation of what your brand will look like. It presents your brand through a vision board and colour pallets, giving you the ability to visually explore design options.
This helps you paint a picture of what your brand stands for. It projects the goals and objectives you previously outlined, and communicates the message visually. This way, you can evaluate what works, and what doesn't.
Getting a Graphic Designer to help with developing your style guide will ensure your business looks professional. There are free options that will help you design your brand yourself, but a Graphic Designer's attention to detail and experience for the craft, will ultimately bring best out of your business.

Be Innovative, Design and develop a user experience like no other. To stay on top in the digital world, you need to Level-Up. Advance your Ecommerce brand by keeping up with the latest trends and technologies.
"You never get a second chance to make a first impression." ~ Will Rogers

Think of branding as the beauty side to your business. Branding is what makes your business attractive, inside and out. It's judging a book by its cover and the contents of what lies inside. Both are just as important as each other, they need to impress, inform and align perfectly with the overall theme of your Ecommerce business.
The first impression consumers have of an Ecommerce business is usually your brand's design. Always aim to make the most of the first time a consumer sees your brand. You want consumers to immediately connect, understand and become intrigued with your online store. Your brand's design should entice consumers to want more information. Consumers should grow the desire to learn more about who you are, and above all, click-through when you make a call for action.
How to develop your Branding Style Guide for an Ecommerce Business:
Important Branding Elements To Cover:
Logo:
An iconic symbol that represents your brand and overall design.

Tip: Use your logo as much as possible, you want to be seen and remembered. Turning your logo into an icon, will also increase user-generated content.
Font:
Headings and body text displayed across your online store, blog or website. Use a font that is easy to read and matches the overall tone of your brand. Keep your fonts consistent. When using multiple styles, ensure they compliment each other.


Voice and Tone:
This reflects your attitude, it's What you say, and How you say it.

How do you want your brand to "speak" to your target market?
Images and Video:
Content is a powerful way to communicate to your audience. Ensure you use high quality resolution for your images. Video content has now become increasingly popular for brand communication. Elevating your brand to match the current trends, will allow you to target your market faster, and increase reachability to your desired audience.
Theme:
This is refining your overarching vision and purpose. It's connecting the dots between the elements listed above, and making sure they stay relevant. It's when you outline what you are, and what you are not. This step is crucial in helping you to capture a memorable, and synchronised Ecommerce business.

Colours:
A specific shade and tone, provoking feeling and communicating a message. Usually 1-2 primary colours and 1-3 secondary colours. Each colour can represent a different mood and encourage a range of actions. Colour theory is a major player in the marketing world, and design is no exception. Below, we have listed some of the most important factors you should consider when exploring colour theory for your business.
Colours and their meaning:
Black:
Simple, Elegant, Power, Professional, Credible, Edgy
White:
Clean, Pure, Light, Goodness, Innocence, (Can be used with black to create positive and negative connotations)
Silver:
Pristine, Top-of the line, Sleek, High-tech, Modern
Gold:
Prestige, Wisdom, Wealth, The Best, High Quality
Red:
Appetite, Love, Strength, Life, Passion, Fire, Desire, Power, Stop, Urgent, Danger, Energy
Orange:
Enthusiasm, Youth, Friendship, Creativity, Determination, Health, Strength, Endurance, Food, Thirst, Toys
Yellow:
Sunshine, Energy, Joy, Optimism, Happiness, Spontaneous, Disruptive
Green:
Nature, Growth, Wealth, Harmony, Safety, Tranquility, Healing, Go
Blue:
Trust, Depth, Stability, 'Sky and Sea', Loyalty, Wisdom, Confidence, Connection, Intelligence, Faith
Brown:
Earthy, Stability, Wholesome, Durable, Security, Resilience, Masculine ~ (Blue is often a complimentary colour with warm or cool tones, depending on the shade of brown).
Purple:
Nostalgia, Delight, Magical, Creativity, Royalty, Luxury, Wisdom, Mystery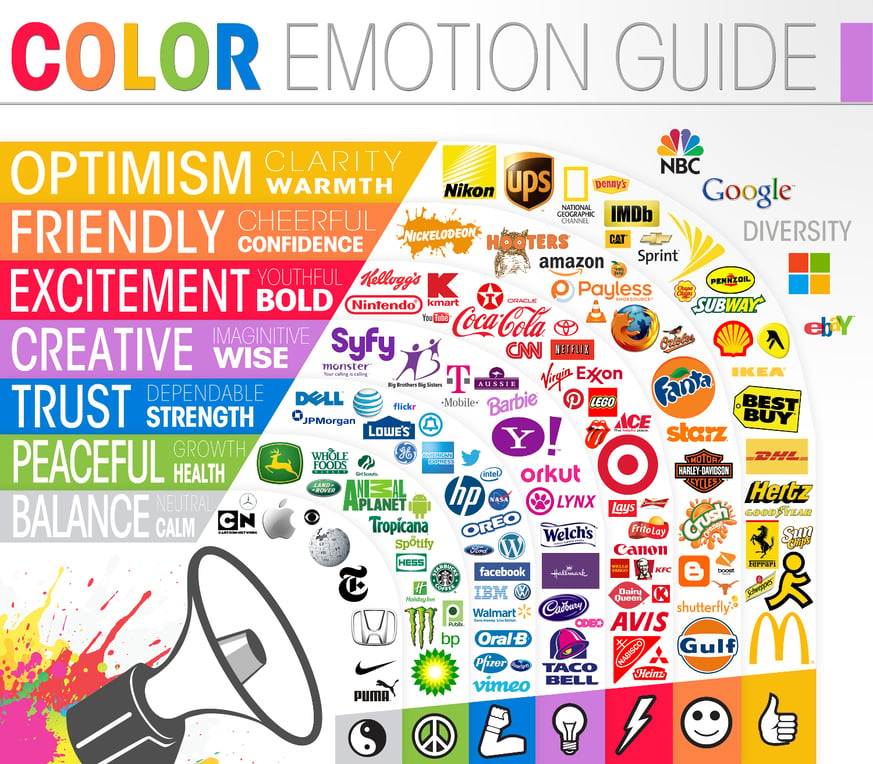 Image credit: The Logo Company
Gathering inspirational imagery, colours, type and designs, will help you create a vision for your online business.
Creating a style guide is a lengthy and thought out process. These steps will help you create a vision of your Ecommerce business and improve your overall strategy. However, If you really want to advance your branding to a professional level, we recommend investing in a Graphic Designer. It will enable your brand to have a timeless design and build a strong foundation for future growth.
Step 5: Develop a

Reach and Frequency

S

trategy for your Ecommerce Brand

The process of reaching your audience, and the number of times you are able to connect with them, is a severely crucial part in building your audience online. At this stage, your brand should attract the right audience, and communicate the perfect message.

How are you going to reach your audience? How many times will it happen?

This is the next crucial step to ensure your online store is seen and heard.

The platforms you use to promote your brand should be relevant to your industry. Social Media outlets can be versatile and each of them have a different purpose. As a starting point, find out which platforms your competitors are using, and how well they are performing. Assess their levels of engagement, the type of content they create, and the tone of their communication. This will give you a perspective on the current market. Relate the platforms back to your target audience, and focus on the best fit for your brand.

Social Media Usage in Australia:

Facebook: 16,000,000 Monthly Active Users

YouTube: 15,000,000 Monthly Active Visitors

Instagram: 9,000,000 Monthly Active Users

LinkedIn: 5,500,000 Monthly Active Users
Source: Social Media News
These platforms can be used for both paid advertising campaigns and creating organic content. Being able to segment and refine your audience will allow you to focus on future prospects who are relevant to your business. Building business accounts on these platforms with consistent branding, reinforces the reputation of your business online. It will help drive traffic back to your website and boost consumers trust as they know you provide consistent, quality content, services or products.
Reach and frequency metrics are most commonly used to develop and assess paid marketing campaigns. Facebook have reach and frequency metrics that are suited for broad brand awareness campaigns, or when you want to control how many times a consumer sees your advertisement. Reach and frequency campaigns are ideal for those who want to have predictable campaign performance. However, this tool is not available to all business owners. To utilise this method you will have to undertake an application process with Facebook.
Reach and frequency campaigns can be implemented by planning and predicting who will see your advertisement and how it is delivered. This method is suited for businesses who want to lower the amount of times a prospect views the same advertisement. Reach and frequency methods are also beneficial for creating campaigns with a storyline. Prospects can be shown a number of advertisements in a specific order. Allowing businesses to guide prospects through their buyer's journey with a planned message and personalised approach.
Organic Content:
As a business, your aim should be to create shareable, likeable, and engaging organic content. When your consumers are at the right stage of their buyer journey, you can begin to drive your followers back to your website, or entice them to buy right from your social media channels. When creating organic content, ensure you're always providing on-brand, rich and meaningful information for your consumers. Aim to use social media to give not to sell.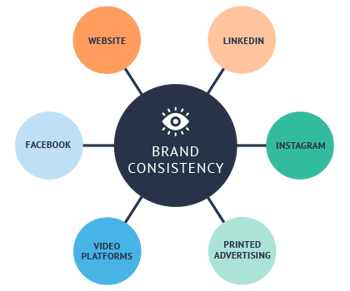 Remove any aspects of your business that don't truly represent your brand.
Keep your messaging, advertisements and social media strategies on brand and consistent across all platforms. Remove any content that looks out of place, and change your design if it doesn't truly represent your business.

To enhance your Ecommerce business:
Have a customer focused ideology
Build trust with consumers online
Deliver quality products and services that constantly exceed consumer expectations
Have consistent design and messaging
Have purposeful core values
Be personalised and original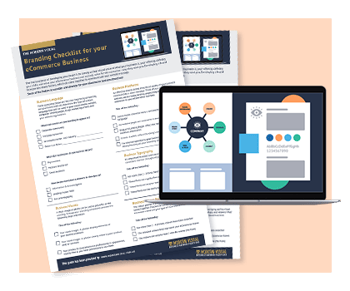 Now, remember to take your time, get your Style and Branding Guide right and make your Ecommerce business last with longevity.
Download our Ecommerce Branding Checklist to help you accelerate your Brand and improve your Ecommerce Business.