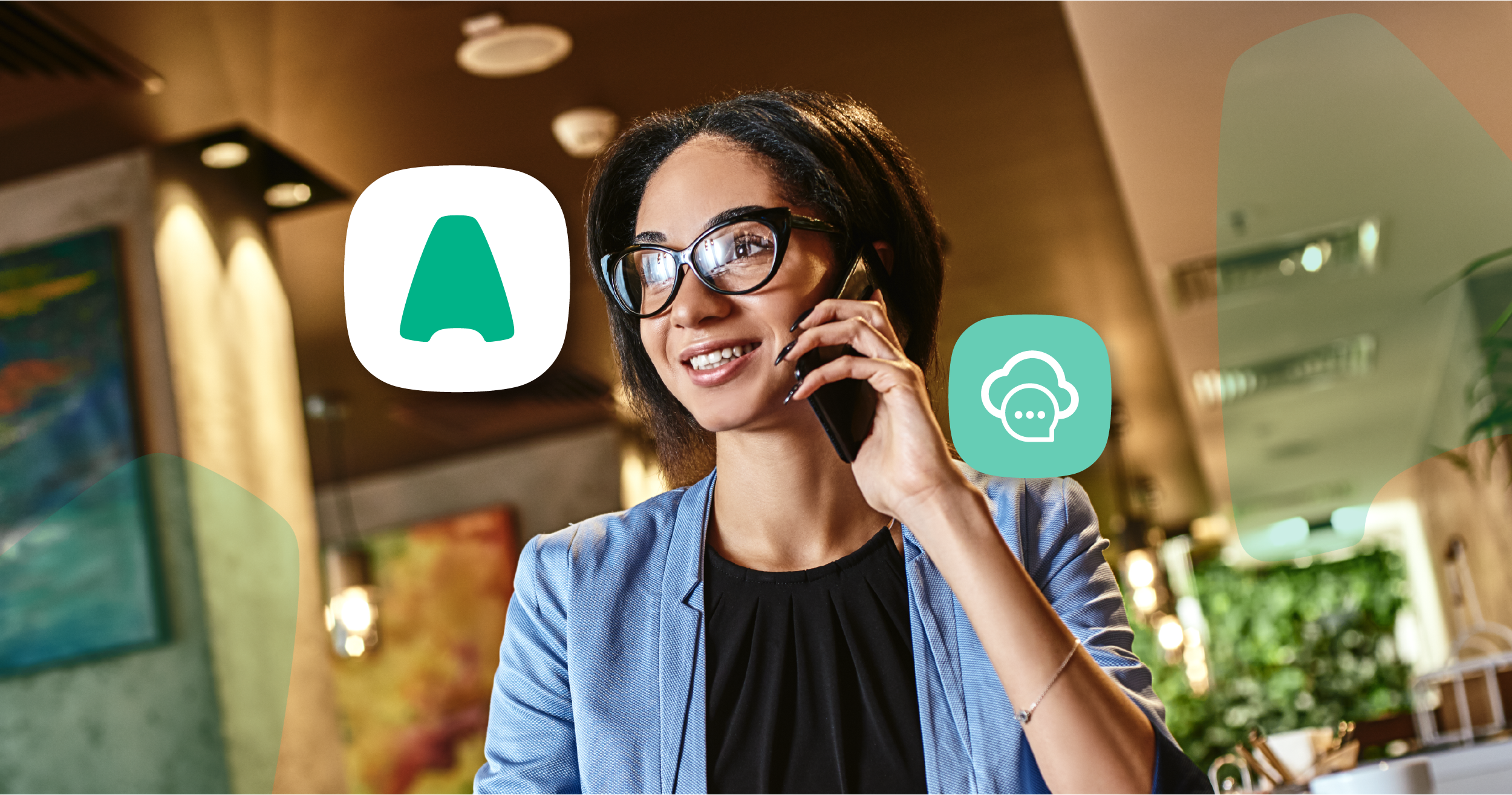 Want to integrate a reliable phone service to your CRM? We choose Aircall
Aircall is cloud-based call centre software that offers high flexibility with reliable service. We use Aircall for our phone operating system which is integrated into our HubSpot CRM. Aircall has a seamless integration and offers a number of additional tools. Aircall is ideal for hybrid workplaces and we chose Aircall because we needed the flexibility across our entire business.
We are now a partner of Aircall
We help our clients receive the benefits of this software and take full advantage of its capabilities.
Why do we partner with Aircall?
We trust Aircall to deliver reliable and flexible phone service software that integrates seamlessly with other technology platforms, including HubSpot's software. Aircall's ability to fit with a diverse range of platforms allows their customers to easily align their tools, making it a simple addition to their tech stack.
We want to offer solutions for our clients that are of the most value to them.


We find this software to be useful for those who require outbound and inbound call systems. As an added advantage for those with Hubspot's software, Aircall and Hubspot have a native integration available for you to implement straight away.
This is our most preferred solution when looking for cloud-based call centre software. Although, choosing whether Aircall is a good fit for your business depends on your current and future business needs and operations.
What problems can Aircall solve for you?
The most beneficial pain points Aircall solves are those related to internal business efficiency, saving time, minimising human errors and ease of use with other platforms.
Looking for a reliable phone service that offers flexibility?
Aircall has great call quality and reliability with consistent 99.99% uptime. This means, Aircall works with multiple carriers to allow for dynamic switch capability - which helps avoid disruptions and increases consistent call quality.

Aircall has 7 distributed data centres worldwide - helping to eliminate single points of failure. Not only is this service reliable, it is also flexible for dynamic businesses with Hybrid needs.
Aircall is accessible worldwide - with ease.
For your Hybrid businesses - gone are the days that we are working in the office Monday - Friday 9-5. With a tool like Aircall you don't need to be in one location, you can work from wherever suits you best - without complications. All you need is your login details and a laptop… or phone. There's really no physical restraints and that's a pretty good advantage for those who operate globally or simply want flexibility.
Scale your processes and save time with automated capabilities.
Aircall offers a range of features to combat scalability. Aircall's automation capabilities enable you to save time on manual tasks and lowers the risk of errors occurring.
Call routing allows you to customise your distribution rules - so none of your customers will be sent to the wrong person. Or, if someone doesn't answer, it will automatically be transferred to your next preference.
You can automate business information so your customers can find answers to frequently asked questions without needing to spend time with your team. This streamlines both the experience for your customers and your business.
Managing international clients
Running a global business requires flexible and reliable technology, with Aircall you can branch out globally and scale your call centre operations. When you are managing international clients, you can have different phone numbers for each region so that the business can appear local. This can give you a competitive edge and help with delivering stronger communication to your customers.
Syncing new software to your current tech stack
You have the ability to tie this system to existing business platforms which helps to increase efficiency across all business operations. There are many native integrations available for all different types of software platforms, so you can easily connect both of your systems without the need for custom integration development. Native integrations are easy to set up and they also have single-click integrations available (depending on your business needs).
How does the integration work?
(HubSpot vs other software)
HubSpot Integration
The HubSpot integration automatically syncs your contacts from your HubSpot software to Aircall. This allows you to have contact information (name, company, ect) when taking inbound and outbound calls. Insight cards reveal information about your customers to help with call interactions. You can use HubSpot's data sync to create one-way or two-way synchronisation with Aircall and HubSpot - this works to complement the main Aircall integration.
Other Integrations
There are over 100+ Integrations with CRMs and Helpdesk tools - some of the best being with HubSpot and Salesforce CRMs. The majority of these integrations work to boost productivity and capabilities with your current technology. This includes automatic syncing, visible contact information and automation advantages.
We can help you choose the right integration method for your business


If you're looking to integrate Aircall with your current CRM, schedule a meeting to find out how this tool will best fit into your current tech stack.
What are the benefits of integrating Aircall into HubSpot?
Aircall is the cloud-based call centre and phone system of choice for modern businesses. A voice platform that integrates seamlessly with popular productivity and helpdesk tools. Aircall was built to make phone systems easy to manage, accessible, transparent and collaborative.

1.

Better reporting and data management

Gain visibility into your sales and service calls with deeper insights into your contacts, companies, deals and ticket records with a better understanding of your call duration times, lead nurturing and processes. HubSpot records Aircall's data so you have better visibility across all business operations in one location.
2.

A Better understanding of your customer experiences

This integration gives you the ability to have a deeper understanding of customer interactions. Customer history allows you to see a full record of information which can provide you with better context for communicating with customers. This also saves customers from having to repeat information to multiple team members and shows you exactly what the customer has or hasn't received.
3.

Maximise productivity and save time with efficiency

Aircall has a range of features that enhance productivity and save time.
Our top 3 favourite features include:
Automatic ticket creation: saves you time on manual tasks.
Build automatic HubSpot workflows for follow-ups and call nurturing, saving you time.

Insight cards: Have more meaningful conversations from better data insights. Data is automatically pulled from your HubSpot CRM to Aircall to give you better context on inbound calls.