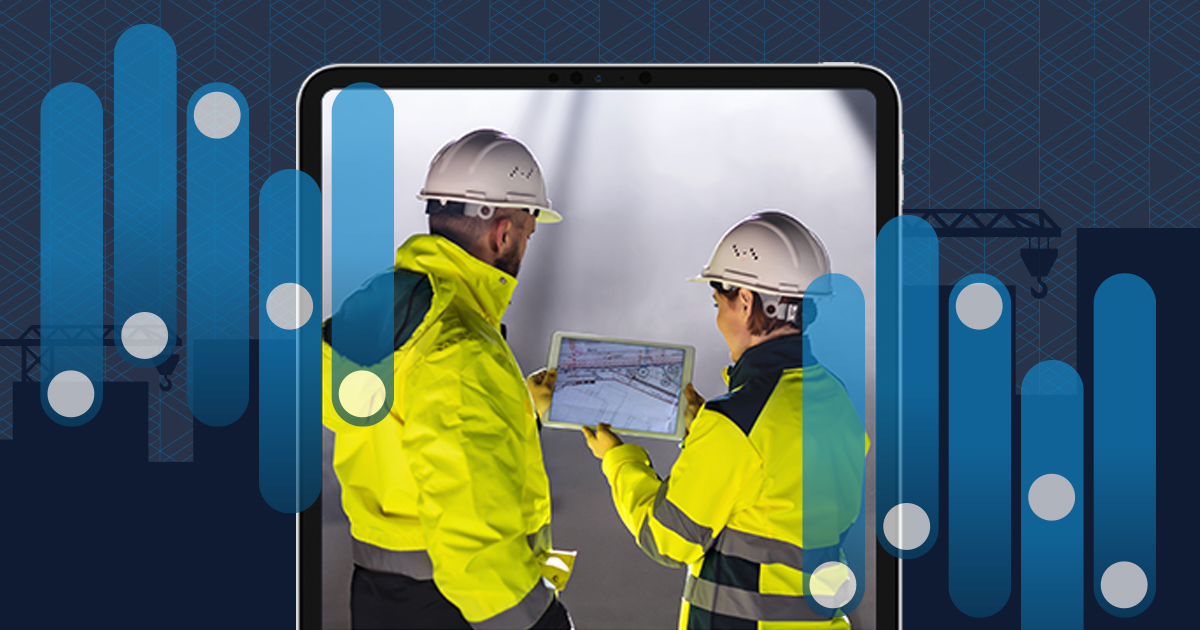 Technology And Apps: Track Your Construction Projects Better
You are waiting impatiently at the office on a Friday evening, counting the minutes so you can head out to commence your fun-filled weekend. Tick! Tock! Then the phone rings, and your boss gives you the most dreaded news; you are staying late to do a ton of annoying paperwork on the week's construction projects. Your construction company's documentation is highly manual. Just like that, your opportunity to hit your favourite karaoke spot goes with the wind.

Construction projects are structured undertakings with numerous fluidly moving parts and phases, from design to implementation and construction. In this fast-paced tech world, your company must adopt technology and apps to keep track of all construction projects. Without proper tech, coordinating all these moving parts can be challenging for any project manager. If your company uses manual systems, don't sweat it, we are here to guide you on tech and apps you can adopt to keep track of your projects.
Project Management In Construction
Construction project management is the art of resource management in the various stages of a project to attain a set of predetermined goals.
Resource mismanagement includes administration and organizing all human and material aspects throughout the project. As a project manager, you should understand and learn how to integrate other fields such as architecture and engineering to attain the set goals. For efficient and optimized project management, utilizing tech and apps can be an invaluable asset. Imagine monitoring multiple construction sites via an app on your mobile device while enjoying a relaxing game of golf with your buddies.
Modern Tech Trends In Project Management
Ask any project manager in construction; they'll tell you efficiency, operations management, safety, and productivity are the order of the day in construction projects. Your can company can achieve their goals through automation in some aspects such as;
Collective Software And Apps
Some construction decisions should be made in split seconds, and document exchange should be done instantaneously. Having the best collaborative construction project management software or app in the market allows real-time data management and communication, improving efficiency and productivity.
Such software can have features such as;
Team collaboration
Task assigning and scheduling
Communication
File exchange and data export
Project planning and tracking tools
Gantt charts
Budget and cost analysis
Cloud-based systems and apps allow users to access construction projects at any time securely, no matter their location, provided they have the required access. On the other hand, creating apps and installing them in mobile devices and IoT allows for cross-platform and device compatibility. Now, you can still head out for the weekend but monitor projects on your devices.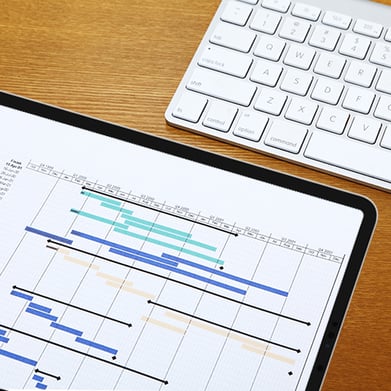 Office Automation
Any documentation tasks should be automated to increase efficiency and productivity. To achieve this, your company should introduce an ERP system to project management. The single system created alerts and directs tasks to the relevant handler, hence streamlining compliance, auditing, and saving resources by reducing handovers.
Artificial Intelligence (AI)
AI is used to control self-driven machinery be used to haul extra heavy loads across a construction site. Also, such machinery can be used to transport materials across sites whose environment can't guarantee the safety of workers despite safety measures put in place.
Wearables
To improve workers' safety and monitoring, construction companies use wearables retrofitted with sensors such as GPs locators, biometrics, Wi-Fi, miniature cameras, and voltage. Embedded into PPEs, wearables provide meaningful info on a worker's conditions while on-site that are.
Virtual Reality (VR) and Augmented Reality (AR)
These two trends come in handy in the design and planning phases of construction projects. They are great tools for safety and operator training and building system installation. These technologies integrate and overlay with the natural world provide clear visuals that offer valuable info to project managers.
Benefits Of Using Technology And Apps In Construction
Improved team collaboration
Workers can communicate effectively, designate and complete tasks based on priority. Teams don't have to be stuck in one location for efficient productivity; apps collaborate all their tasks and send them back to the central server or cloud.
Workers can communicate effectively, designate and complete tasks based on priority. Teams don't have to be stuck in one location for efficient productivity; apps collaborate all their tasks and send them back to the central server or cloud.
Real-time project tracking and management
To gauge productivity, a project manager can access real-time data analytics courtesy of the project management software. Using this data, they can measure real-time progress against the planned schedule and produce a reliable progress report.
Improved productivity and efficiency
Staff doesn't have to carry tons of papers and blueprints or even work in paper-clustered environments. A paperless office or worksite provides complete focus, thus optimum productivity.
A recent report shows that the construction industry's lack of tech and apps results in over $177 billion due to inefficient activities such as poor communication and rework in the construction site.
Maintain safety standards
On average, 71% more cases of work-related injuries occur in the construction industry than in any other industry.
An app enables immediate reporting of injuries or other safety-related issues. Additionally, the project manager can track and monitor safety and health training to ensure compliance and improvement of safety standards at the construction site.
Customs apps for customs projects
There's that one unique task or challenge that certain apps won't solve. Therefore, having a custom-built app to cater for those unique challenges should be the way to go.
Guaranteed clients' satisfaction
Technology and apps helped complete a project according to the set timeline and budgeted or provided resources. Apps offer worker's concentration and improved productivity resulting in happy and satisfied clients.
Total Cost Of Ownership (TCO): Technology And Apps, Are They Worth It?
While technology and apps play a vital role in completing a project successfully, the finance department should carefully scrutinize both short and long term costs.
TCO is a metric that measures the total costs incurred in the acquisition, maintenance and operations of an asset. It is used before making any decision to purchase and introduce any technology.
How to calculate TCO
While TCO involves various costs, you can ascertain this value by considering the following factors;
Architecture– everything you'll need to buy; software, hardware or any possible systems upgrades
Legal fees– come in the form of licenses and subscriptions for either cloud-based or stand-alone apps.
Design and implementation– consider any costs in designing, testing, installation and configuration, and integrating to the existing systems.
Maintenance– for any tech to last, never overlook regular maintenance and the costs involved. You can outsource or use in-house maintenance services.
Training– to achieve the goals you had in mind, you have to pay for employee training. Moreover, to ensure the tech runs smoothly, invest in a reliable support system, either from the vendor or in-house.
Overall gains– to accurately gauge the improvements and impact of this tech, involve the workers in decision making. If the tech doesn't serve the desired purpose, then consider other available options.
So, to answer your question; Yes, they are worth it. Technology and Apps have tons of benefits to your company, workers and construction projects.
Let's Help You Track Your Projects
The construction industry is slowly and surely adopting technology in tracking operations and project management. If your company finds it challenging to adopt or is still reliant on manual systems, worry not; Modern Visual is here to assist you. Contact us today and see how our solutions will help your company better keep track of all construction projects.
Listen to the MVP Modern Visual Podcast via Apple Podcasts and Spotify