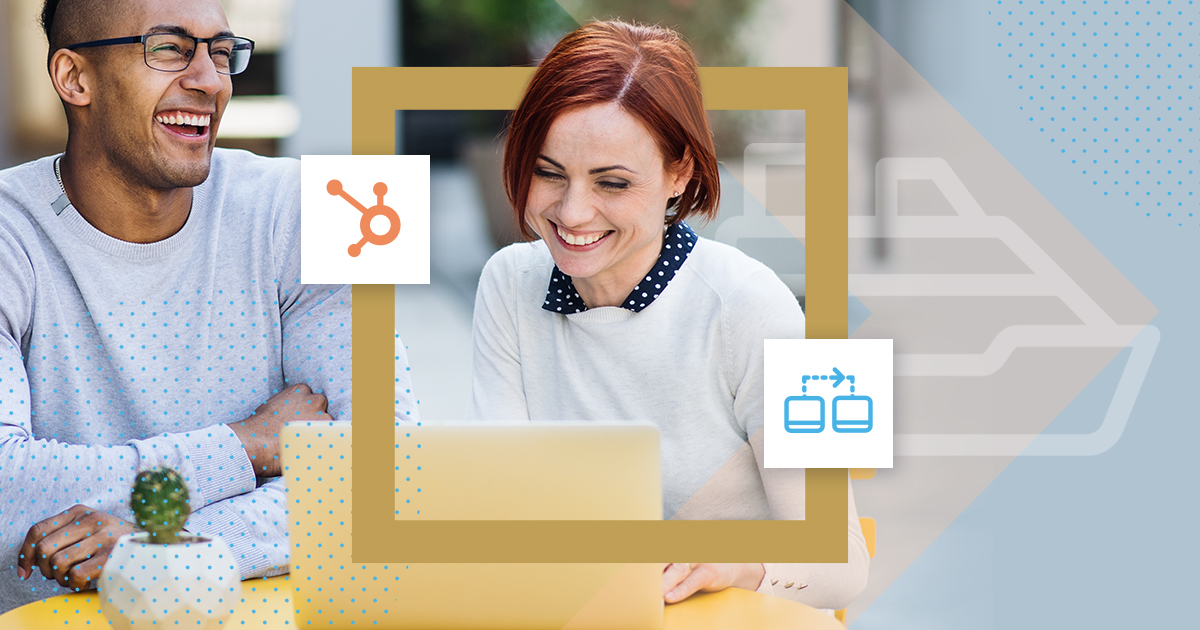 How to make the most out of your new investment with HubSpot Onboarding
Want to know what to expect when onboarding into HubSpot? Our onboarding process is focused on fast-tracking your team's ability to drive results and successfully adopt new processes. Learn more about our foundational onboarding procedures for HubSpot's CRM, Sales, Marketing and Service Hubs.
What is HubSpot Onboarding?
HubSpot Onboarding gets you up and running in HubSpot's software. HubSpot Onboarding is the process of implementing HubSpot software, training your team and tailoring your strategies to suit each platform.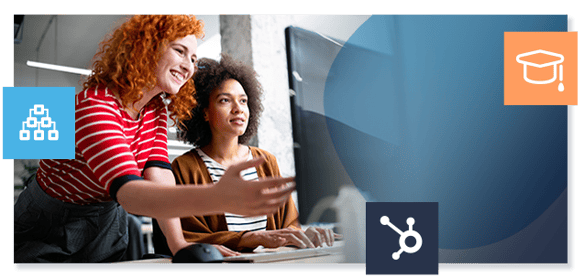 As an Elite Solutions Partner, we are able to speed up the process to ensure you receive the maximum benefits of HubSpot's software in a shorter amount of time. We remove risks from the onboarding process and ensure you have a smooth transition into HubSpot's software.
.Our aim is to ensure you make the most of your new investment as quickly as possible.
---
Are you ready to take a step towards implementing HubSpot's software?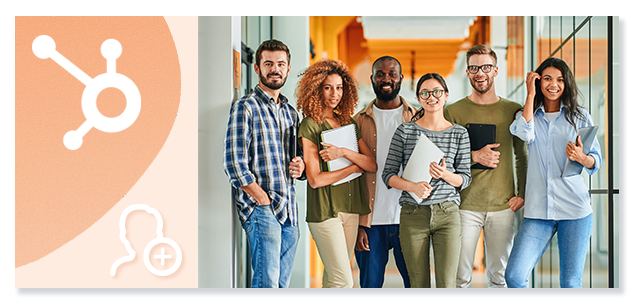 When you onboard Hubspot's software you have two options:
1. Onboard HubSpot yourself
2. Onboard with a solutions partner
Implementing HubSpot's software is about building a strong foundation for your business to rely on. Getting the implementation right from the start ensures greater success moving forward.
HubSpot is a powerful tool that is designed to support your business needs and increase your team's capabilities. However, you can't just rely on a powerful tool to be successful. It takes your team and business strategies to make sure this powerful tool is optimised to its full potential.
---
Is it possible to implement HubSpot on your own?
The short answer is yes... but you won't get the best return on your investment.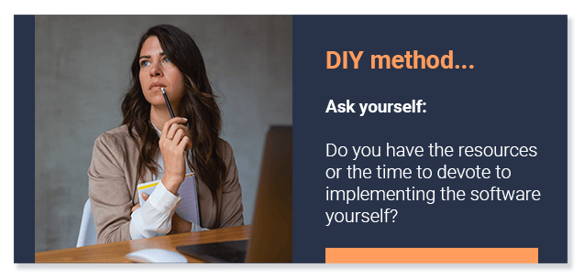 You can choose a DIY method if you have the time and resources - yet, adopting new processes on your own is no easy task. Choosing to implement HubSpot's software on your own means you are responsible for identifying and building custom integrations, building a strategy, developing and executing the implementation, training staff and managing risks.
This can be a lot to handle if you're new to HubSpot's software and don't have either the internal resources or the time to devote to implementing the software.
You will have some assistance (HubSpot's academy and 90 days with a HubSpot consultant) when implementing HubSpot on your own, although it will take more time and experience to reach a successful outcome.
The question to ask yourself is: Can you afford the consequences if the implementation fails?
---
To make the most out of your new investment, it's worth considering a solutions partner.
Choosing to use an advanced certified solutions partner of HubSpot allows you to get a head start in building a strong foundation for your business. HubSpot offers functionality and helps your team drive efficiency - hiring an experienced team to implement this software, removes a lot of the risks that come with new changes, technology and data management.
If you are unable to implement the software with in-house resources, you're looking to execute a tailored strategy and improve efficiency in your processes, it's worth considering a solutions partner to make the most out of your investment.
---
What are the benefits of using a HubSpot Partner
for Onboarding?
Working with an Elite Solutions Partner you are able to drive results at a much faster rate -accessing its full capabilities with expert knowledge and an experienced team.
Businesses that aren't experienced with HubSpot's software are able to adopt the new platforms quickly with tailored training that suits their needs.
Depending on whether you are highly experienced in HubSpot's software or just getting started, you can leverage the features that will be most useful for you and reap the benefits a lot sooner than trying to implement the software yourself.
DIY Onboarding
Solutions Partner

HubSpot Academy

HubSpot Specialists

HubSpot consultant (90 days)

Tailored HubSpot training

Time and internal resources required

A dedicated team to drive
your success

Integrate apps yourself

Data migration security

Higher risk of implementation failure

Fast-tracked experience to
increase ROI

Potential for misalignment, Implement efficiency gains on your own

Align your strategies with new technology and increase efficiency
in your processes
We have refined our onboarding processes to reflect our client's needs.
Our foundational Onboarding processes focus on the essentials that your team needs to adopt HubSpot's software in the most efficient and valuable way possible. Our solutions are designed to provide you with an immediate return on your investment.

Our key areas of focus include:
Team Adoption

Specialised custom training

Simplicity

Change management

Longevity
---
Driving efficiency and utilising HubSpot's tools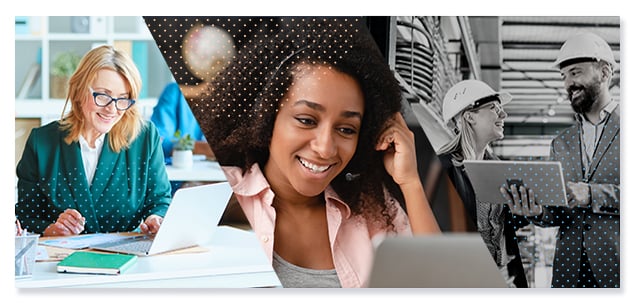 We know everyone uses HubSpot for different reasons. In our onboarding processes, we take into consideration each of your department's motives for using HubSpot's software and adjust our services to suit your needs.
If you are already well versed in HubSpot's offerings, we can tailor the onboarding process to focus on areas that are most valuable to your team.
.We drive results by tailoring your strategy to be optimised by HubSpot's software. This makes sure HubSpot becomes a powerful tool that supports your business needs.
---
What to expect when Onboarding with Modern Visual.
Our specialised team focuses on technology and business consulting. We tailor HubSpot onboarding to suit your unique business challenges and focus on getting your business set up as quickly as possible (without compromising on quality).

Our onboarding takes between 4-6 weeks to complete.
---
Hubspot Onboarding - our process.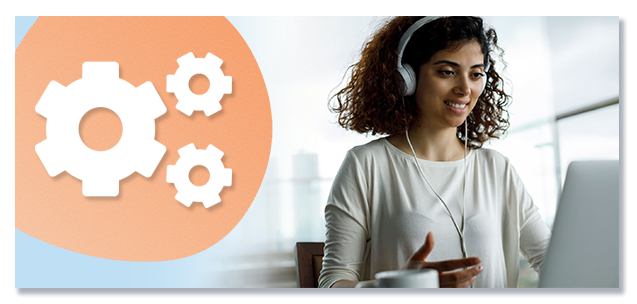 Our foundational HubSpot onboarding process is about getting your business familiar with HubSpot's software and utilising its features to receive a faster return on your investment. We consider your particular business challenges and offer customised solutions to accelerate growth, reduce costs and increase efficiency.
Our team develop custom technology solutions when we need to solve complex business problems which can complement your new software. We dedicate tailored training for your team to suit individual business departments. This ensures the training is relevant for those using the various platforms.
.We care about supporting your business and setting you up to make informed business decisions. We specifically design our onboarding process to simplify any necessary changes and minimise potential risks.
---
Undertake additional projects with your foundational onboarding program.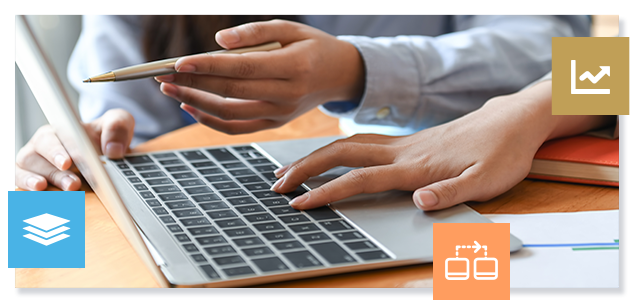 Hubspot is especially powerful for:
Automations

Scaling your business processes

Reducing costs and eliminating bottlenecks in sales pipelines

Increasing revenue generation

Reporting and tracking analytics

Customer-focused strategies
If you are looking to complete your foundational onboarding and would like to implement automation right from the start, this is a potential solution for you. Businesses who are experienced in HubSpot or have specific goals in mind can choose to implement projects to maximise specific HubSpot tools.
If you are focused on utilising automation and scaling business processes, implementing a project at the same time as onboarding can fast-track your ability to receive positive results.
---
Get your implementation right, from the start.
Getting the most out of your new software comes down to how you choose to implement new technology in your business.
If you are experienced with change management, have internal resources dedicated to implementing HubSpot and can train your team in-house, you might be able to successfully implement HubSpot yourself.
.However, utilising a team of experts to help you onboard can open many new doors and give you more time to focus on more important matters in your business.