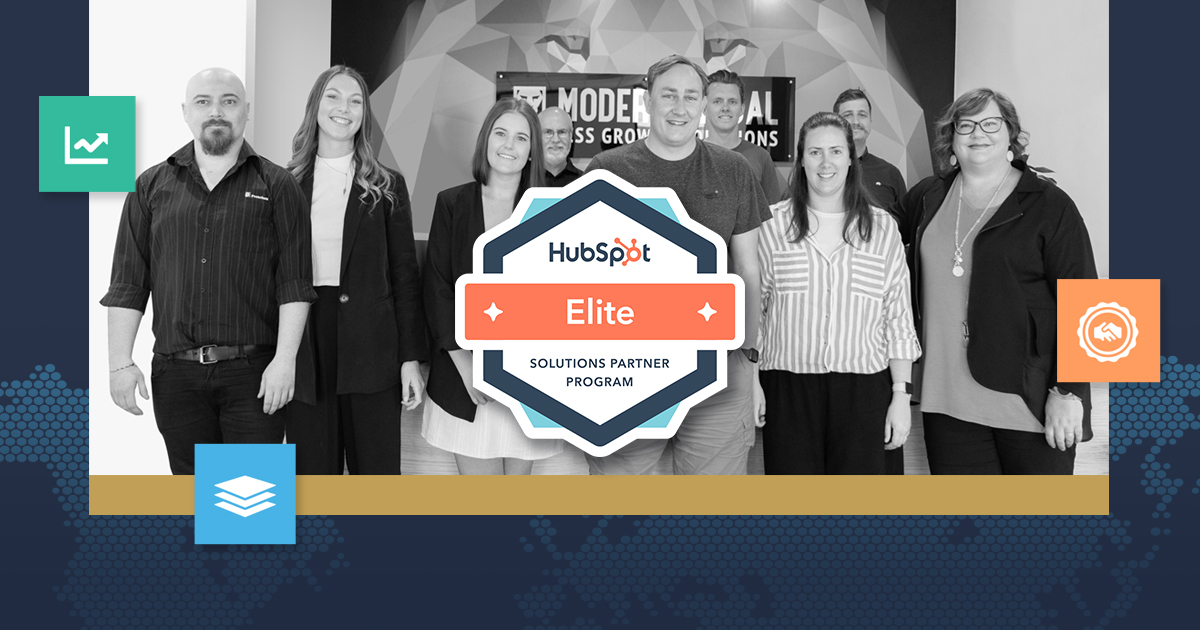 Modern Visual Joins HubSpot's Global Network of Elite Partners
Modern Visual, a business and technology consulting agency, is now an elite partner of HubSpot's Solutions Partner Program. Modern Visual is committed to breaking the barriers between complex technical issues and igniting change within organisations to minimise risk and maximise efficiency.
Modern Visual Achieves Elite Partner Status In Hubspot's Solution Partner Program.
Modern Visual's talented professionals specialise in business consulting including revenue operations, custom technology development, corporate HubSpot onboarding and developing custom solutions to a range of complex business needs.
Established in 2014, Modern Visual was founded by Luke Trewin and has experienced rapid growth ever since. Starting from humble beginnings, Luke's passion for developing high tech solutions and solving complex business issues began by offering web design and hosting services. Since then, Modern Visual has grown to be among HubSpot's global network of elite partners, serving hundreds of clients in the B2B and B2C markets.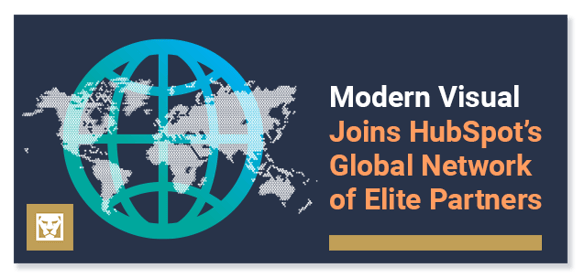 Modern Visual provides leading custom technology solutions, utilising a team of specialists who can assist clients with change management, and offer strategic business consulting for those who are both within and outside the HubSpot community.
Brian Garvey, VP of the Solutions Partner Program states,

"Modern Visual's innovative nature and ability to consistently provide top-performing outcomes for their clients has been an inspiration to many in the HubSpot community. Their technological expertise combined with their specialist business consulting services offers unique solutions that empower clients to maximise efficiency and strengthen their internal relationships with employees. A truly valuable asset for any scaling business.

It comes as no surprise that Modern Visual has now reached the elite partner status. I look forward to seeing what comes next for Modern Visual."
What does it mean to be an
elite solutions partner of HubSpot?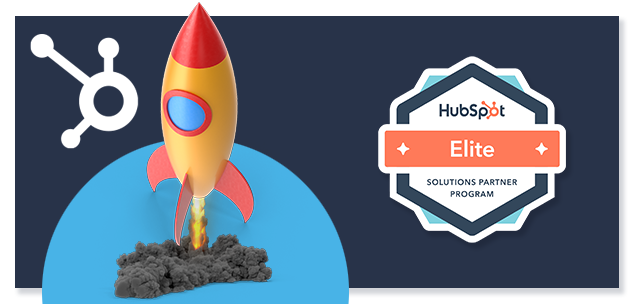 Becoming an elite partner of HubSpot opens many new doors within HubSpot's ecosystem. Elite is the highest, most exclusive partner tier. It enables Modern Visual to have access to future trends and insights, and gives Modern Visual the ability to build a stronger customer experience for their clients. Modern Visual's team will have further access to HubSpot's resources and stay at the forefront of HubSpot's evolving software.
"We are thrilled to continue to build stronger relationships within HubSpot's solutions partner community with the potential to grow, evolve and improve the customer experience along the way.'' Says Luke Trewin, founder of Modern Visual.
"Becoming a HubSpot partner truly changed our trajectory forever and call it luck or great timing, our offering in the RevOps space complimented the direction HubSpot was heading too.
Reaching the elite partner tier is truly humbling and a testament to the work our team have performed, but I also have to thank my mentors that have guided me on this journey." Says Luke Trewin.
Modern Visual & HubSpot
The partnership between Modern Visual and HubSpot has been a powerful relationship that continues to grow and evolve with changing technologies and market trends. Modern Visual holds over 100 HubSpot certifications, holds the Advanced Hubspot CMS Implementation Accreditation and is a member of the Partner Advisory Council for HubSpot.
About Modern Visual
Modern Visual provides premium onboarding and training for scaling businesses that are implementing HubSpot's software for Sales Hub & CRM, Marketing Hub, Service Hub, Operations Hub and HubSpot CMS. Modern Visual's team provide change management services to enable the best possible implementation of HubSpot's software, to maximise efficiency and enhance customer experiences. Additionally, they can tailor bespoke technical solutions that enhance internal business processes and seamlessly integrate outside platforms and data to ensure a single source of truth.

Modern Visual provides technical expertise and business consulting services to those both in and outside of the HubSpot community, helping a broad range of organisations overcome complex business challenges.
Learn more about Modern Visual's solutions