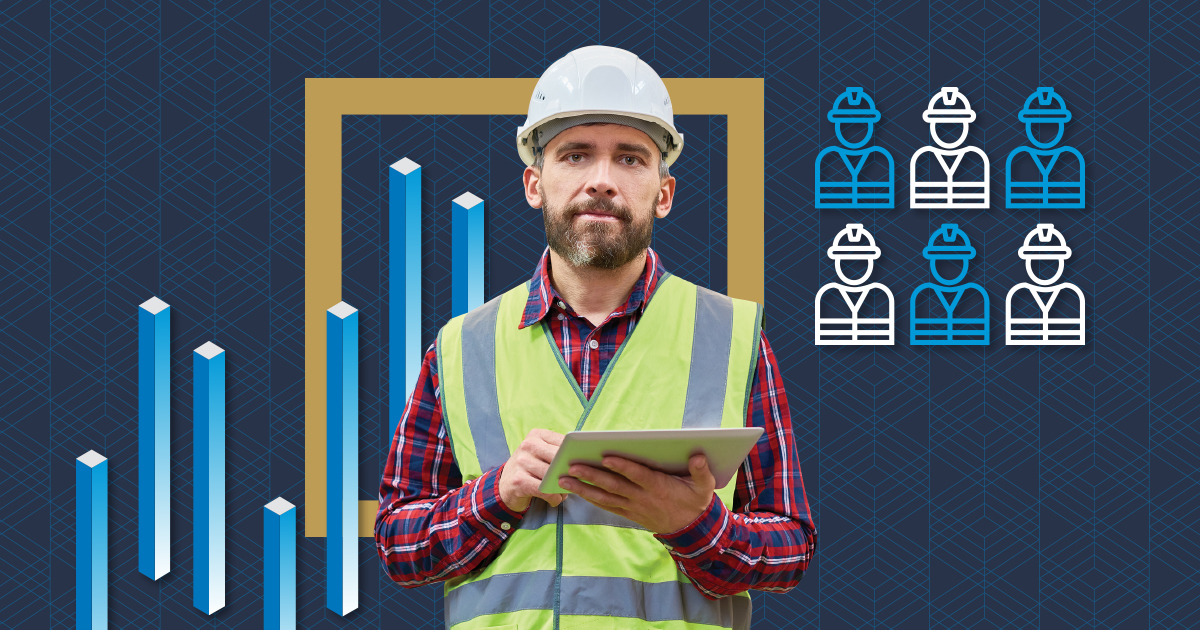 How Technology Takes Stress Out of Staff Management in Construction
The construction industry has come a long way, thanks to advancements in the tools of work. From the Neolithic age characterized by simple tools to the industrial revolution featuring advanced equipment, tools have continued to shape the industry. With the right tool in your hand, you can now construct anything from your German shepherd's kennel to another Burj Khalifa.
This article will discuss how IT solutions are shaping staff management in the construction industry. Read on:

For many years shaping the workforce and staff management has remained a puzzle in this highly fragmented industry. There was no appropriate tool to streamline work processes and construct rock-solid staff collaborations until Information Technology solutions stepped in to fill the gap. This following discusses how IT solutions are shaping staff management in the construction industry.
Safety First
You want your employees to produce stellar results without compromising their safety. But incidences of injury and fatalities at the workplaces are still haunting the construction industry.
According to NIH, injury rates in this industry are almost 71 percent higher than the average rate in other sectors. And 991 out of 4,963 workers death in 2016 came from the construction industry.
These figures call for the need to prioritize workers' safety above everything else. You don't want workers' accident compensation to cut into your revenues and capital.
The good news is that with Information Technology, you can train and monitor your employees wherever they are. That way, cutting down the rates of work-related injuries and fatalities is easy.
Skyscraping Productivity
The traditional design-bid-build methodology in the construction industry has led to its isolation from almost all other industries. No wonder McKinsey & Company's research found out that the productivity in this industry has continued to draw a flat line for many years.
Risks and challenges usually tend to differ from one construction site to another. So boosting productivity and streamlining processes is not as straightforward as in the retail and manufacturing sectors.
That's where Information Technology comes in to relieve you of these hurdles. Technologies like Intranets allow you to simplify and streamline staff management and operations. With this solution, you can integrate details like contacts, workers' profiles, activities, onboarding, and construction charts. No matter the location of your sites, managing your workers' productivity is no longer a headache.
Hammer Down Costs
Expenses can pile up quickly in a construction project and eat into your profits. Costs associated with things like office space, stationery, utilities, and delayed delivery are usually notorious.
A customized workflow app allows you to inject automation into your operations, minimizing paperwork and manual handling. That way, you can save on indirect costs like electricity and stationery. You also save time that you would have used to deliver documents and reports physically.
A customized software makes it easy to track usage of work materials and measure them against the budgets. That way, it becomes easier to control expenses so that you don't experience shortages that can delay your project. You also don't want to remain with excess surplus and wastage that can reduce your profits.
Seamless Collaboration
The high fragmentation in this industry means tools of work, employees, and engineers are located around different sites. Add offsite distribution of project managers and customers, and you realize that getting every stakeholder on the same page during decision-making processes can get more complicated.
But with the right IT solution, distance is no longer a hindrance regarding collaborating and monitoring tasks among employees. The collaborative solutions allow you to access every pre-set task at hand, allocate it to a suitable employee, and monitor its progress. You can also pair the Technology with a smart device with an inbuilt camera to take photographs of construction sites and attach them to relevant data.
Team leaders and contractors can create and oversee a project's stages from the beginning to the end. You can also track the time a given employee spent on the assigned task, ensuring proper assessment of productivity and accurate compensation. Tailored job alerts and reporting ensures everyone is in the loop regarding every decision and job status.
Additionally, given the nature of construction tasks, your employees may be too engaged to sit down, type a message, and ensure they hit that 'send' button. That's why technologies like that from Modern Visuals come with voice-to-text data entry capabilities. Your busy worker can speak into an inbuilt microphone in their smart devices to inform you about their progress without having to lift a finger. A custom solution can also make it easier to send automatic emails based on pre-set events, data, and time.
Clear Communication
Effective and timely communication can boost the chances of success in your projects significantly. And with the right IT solution, you can communicate anything with your staff members: requirements, safety issues, training, and task progress.
Over the years, email communication has proved ineffective regarding task delegation, sending documents, and other vital information. Receive too many crucial emails, and some of them will go unnoticed among the piles of other messages.
That's where innovative technologies like a staff-only online portal step in to save the day. Within this online ecosystem, you can have functionalities like workers' rewards, recognition, social club notifications, knowledge rooms, and training resources. With a robust online content delivery platform, you can say goodbye to sending many emails to every employee. Also, impromptu physical meetings will be left to crucial matters only.
The Right IT Solution for Your Exact Needs
Every construction project needs the right software to manage its clients, staff, and equipment. A cutting-edge technological tool will also put you ahead of your competition.
With Modern Visual's IT solutions, you can now manage your most valuable asset- the staff- in your construction company pain-free. The tools help you bring the workers together online and develop a robust workplace culture. The result is a professionally engaged, happier, and productive team of employees.
With our portals and intranet, everyone across your company will get the information they need whenever they need it. And our workflow applications will streamline every operation and throw the hectic manual operations out of the window.
Contact Modern Visual to discuss how we can help you utilize Technology in your construction business
Modern Visual provides business consulting services to clients in Australia. Our services range from inbound marketing to Hubspot onboarding and brand strategy and design. Listen to the MVP Modern Visual Podcast via Apple Podcasts and Spotify