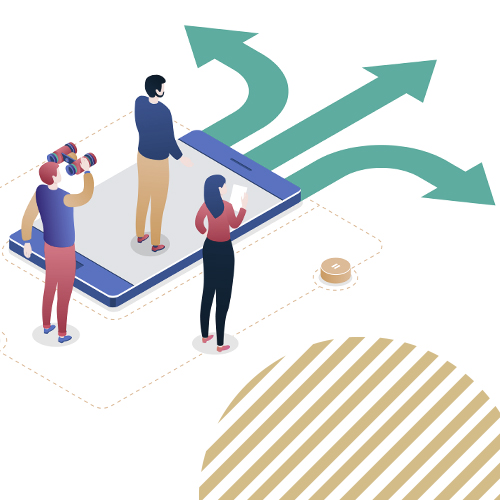 Creating Certainty in Your Marketing to Bring Clients Back in The New Covid-19 Normal
In the wake of the coronavirus situation, almost all aspects of business have been affected. Most brands aren't sure where to head next in this new normal, which is a reminder that companies must adopt flexible marketing strategies.

Field marketing and physical events have been hit the hardest. Usually, trade shows and events comprise a significant portion of the marketing budget. According to eye-opening findings published in the 2018 Marketing Spend Decision Report, companies allocate approximately 50 percent of the budget to exhibitions. The vast majority of this goes to B2B exhibitions. But things aren't the same anymore.
The new normal has come with lots of health and safety concerns that have halted event marketing. Marketing teams now have to adapt quickly to the dynamics of consumer behavior and adjust their approaches accordingly. The crucial and challenging decisions that companies will make to respond to the new normal changes will have lasting implications.
This piece explores how you can adapt your marketing approach to create certainty and attract clients during the slower new normal.
Rejuvenating Your Marketing Strategy in The New Normal: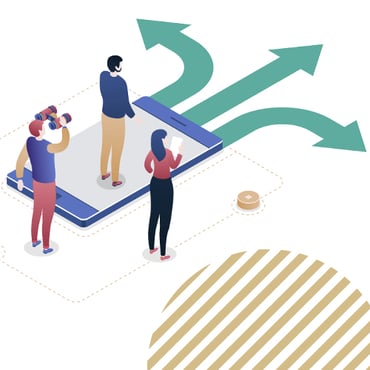 Consumers are uneasy during these pandemic times. The best thing to do is give them the peace of mind they need and remind them that you're there to offer solutions. The following approaches can help you confront the new reality and adapt to the unusual times:
Embrace The New Normal Promptly and Strategically
How do companies whose existence relies on in-person appointments push through when customers have been asked to stay at home? The first step to take is to rapidly embrace the new normal, just like those in the healthcare sector.
As the Covid-19 situation intensified, healthcare providers migrated to telemedicine. Similarly, you can align your offerings with society's changing needs and create strategic approaches for effective and quick adaptation.
For instance, you can update your company website to enhance functionality, accommodate virtual appointments, and have the brand message changed from promotional to informative. You'll rely on precise execution after strategic planning to quickly embrace the new normal and scale up your strategies.
Establish A Task Force
Most entities lack a dedicated team to respond to crises, and only a handful have established a bare-bones communication strategy. There's no better time to begin the process than now.
Begin with bringing together the different department heads to identify and prioritize issues. All regions and functions must be represented. At the helm of the taskforce should be the senior communications leader. But the CEO can lead the effort effectively in a smaller organization.
Other team members may include legal counsel, human resources, facilities/operations, customer service and sales leaders, and other disciplines involved in information delivery to audiences. Everyone in the task force must clearly understand their responsibility.
Prioritize The Most Urgent Issues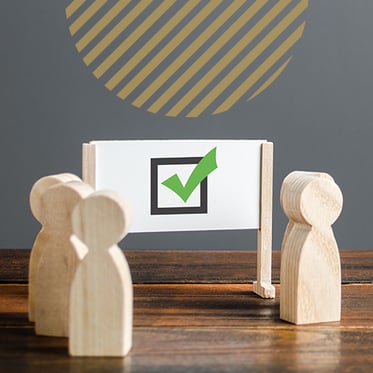 The number one priority right now is to ensure clients', workers', and other stakeholders' safety, and you need the guidance of health experts to understand the issues. Some immediate decisions must be made about in-person activities. Will you continue with your scheduled events? How will internal meetings be held?
You must also consider the long term impacts of these decisions: how can you ensure seamless collaboration between teams working remotely? What support does staff need now that kids are at home?
You must also think about how the entire coronavirus situation will affect your sector and the value the organization can provide to the greater community.
Be Creative and Get the Word Out
If you're seeking to adapt to the new normal yet no one knows about this, all the effort will be for naught. You must spread the word widely in compelling ways and use all the available channels.
It would help if you relied on fresh approaches if you want the message to resonate successfully with your audience. Instead of sticking with the traditional techniques you've used previously, get creative and find excellent ways to meet the people's needs.
You can leverage advertising to spread awareness on the implement changes and those that you wish to adopt. Find the most creative ways of getting the word out for the best results.
Condense Your Marketing Processes
During the pandemic's initial stages, brands scrambled to adopt new advertising approaches drawing on syrupy messaging on staying together to beat the epidemic. However, marketing teams now realize how important it is to structure a marathon strategy, not a sprint.
Several months into the new normal, companies now equip themselves with long-term strategies: re-adjusting their brand strategies, creating real-time data dashboards, and ensuring faster movement by slashing internal red-tape.
Savvy entrepreneurs double on fast consumer insight and seek to determine the trends that will benefit the business in the long term and those that are a flash in the pan.
Foster Transparency
One of the most useful things to do to maintain your audience's trust is to foster honest, open conversations. It will help if you keep your clients in the loop about how the crisis affects the company. Doing this enables you to nurture strong bonds with your audience groups. It also enhances your products' or services' personal touch, reminding your clients that the company also has empathetic human beings who understand the struggles they're going through.
Don't stop offering product availability updates to remind them of whatever's in stock and what will be available soon. Also, remember to make an official statement to explain your strategies for keeping clients and customers safe.
Key Takeaway
It's almost a year since the entire world was forced into lockdown, quarantine, and a slowed economy. Much has changed over the short duration, and companies in different sectors are now coming to terms with the new normal uncertainties.
The second wave of the coronavirus pandemic shows that lockdown is imminent, and companies must continue gearing up for a rugged, prolonged recession. But regardless of the upheaval that defines the pandemic season, brands have maintained real-time transformation while also laying the foundations for future growth.
The above approaches can effectively help you create certainty in your marketing, attract leads, and generate conversions during these hard times.
Feel like you need to revamp your marketing approaches to adapt to the new normal?
Contact us today so we can discuss the right solutions.