QR Codes: A Smart Way Of Providing Optimal Customer Experience
Despite the earlier assertion that they got subdued by the fast-paced digital transformation experienced in the past decade or two, QR codes remain a valuable asset, especially for businesses. It is one of the most creative ways of attracting prospects to your website or online retail, connecting with your customers, and promoting your business.

With the call to avoid person-to-person contacts due to the novel coronavirus, no-touch powered solutions like Quick Response (QR) codes have proven to be a lifeline for many. Today, businesses are leveraging QR codes to conduct contactless deliveries, pickups, and most importantly, payments.
In this blog, we share insightful tips on how businesses can use QR barcodes to provide a memorable customer experience and stay ahead of the competition. So let's get down to business.
Reserving Items for Later Purchases
Does your store allow customers to reserve goods or put them on layaway for later purchases? If no, you should consider introducing that feature because you're doing a great disservice to your clients.
QR barcodes accord customers a chance to point out items they like, book them, and pick them whenever they deem convenient. This is incredibly impactful if you're running a digital marketing campaign and the customer isn't near your physical store and is afraid the item they need might get sold by the time they get to the store.
Implementing QR codes into your digital marketing campaign enables customers to preserve high priority items like holiday gifts ahead of time. By scanning the code attached to a social media post, advertisement, or any other marketing platform, they get the peace of mind knowing that their item will be untouched by the time they're ready to go shopping.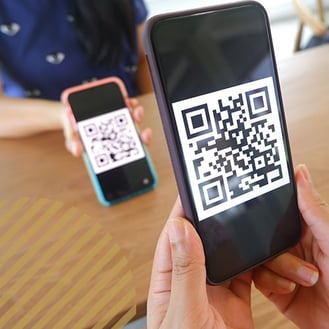 Providing Additional Product Information
You may have invested in a term of sales representatives that address customer concerns to facilitate smooth purchases at your store. But no matter how well-trained these individuals are in answering customer questions, it's not uncommon for them to get distracted and make a few mistakes sometimes. Or isn't it true what they say that to err is human?
On the flip side, some customers just prefer challenging themselves and solving mysteries surrounding complex products independently. And this is where QR barcodes come to the rescue. By strategically placing the codes near complex items and linking them to more detailed descriptions, you'll be allowing your clients to seek answers to any question without digging into the internet or looking for your sales team.
Increasing the Visibility of your Store
Your physical store may not always remain open 24/7. But that doesn't prevent potential customers from walking past the store even after it's closed. This presents priceless foot traffic and potential sales leads. Even so, your online store and marketing posts remain visible 24/7.
You can optimise these after-hours by putting storefront displays with QR codes where potential customers can easily get directed to view your online store. This is a smart marketing move that doesn't take any effort or resources to actualise. QR code-empowered storefront displays also help accomplish other strategies like reserving items for later purchases, directing passers-by to your website or social media accounts, redeeming coupons, and more.
Scanning and Redeeming Coupons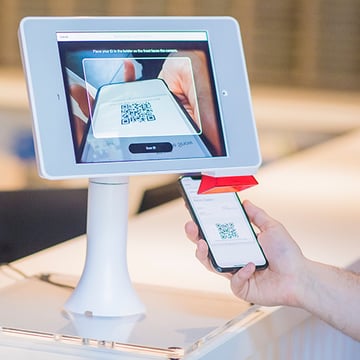 According to Juniper Research, QR code coupon redemptions are likely to surge to 5.3 billion, with close to 1 billion smartphones accessing these codes by 2022. This just illustrates how customers love this trend as it creates a personalised shopping experience that's fast, efficient, and safe
In your effort to promote sales and enhance customer service, you've probably included coupons that shoppers can redeem for financial discounts when purchasing a product. The question is, how are you making the coupons available to your customers when they come shopping at your store?
If there's a better trick for providing optimal experience, it's availing QR codes for your clients to scan and redeem their coupons hassle-free. Instead of scrolling through your website to search for a product that offers a discount or having to remember complex numbers right at the store, customers can easily save QR codes for later use.
Doing so eliminates any interruptions when the time comes for checking out. Furthermore, there's minimal risk of losing the coupon even if you didn't bookmark the page and can't trace it anymore. How great an experience that can be for your shoppers?
Creating Smart Business Cards
Unlike your website's content or landing pages, a business card usually needs to be extremely precise and cover the least amount of space. Aside from capturing all the necessary contact information like email, address, and phone number, sparing some space to include marketing channels like social media accounts is an excellent move, don't you think?
But here's the rub; overloading the business card with additional information and links may cause it to lose relevance and appear disorganised. Good news: you can use a QR code on your business card to "conceal" lots of vital information that would otherwise consume too much space.
By scanning the code in your card, prospects can access valuable promotion channels like your social media accounts and websites without a struggle. That way, you shall have created a smart business card that reflects all the necessary contact information while still promoting your business.
Wrap Up: Utilising QR Codes to Enhance Customer Experience
Are you as excited about this newly found customer relations and promotional tactic as we are? If yes, your next course of action is to look for a QR code generator you can use for your business. There are several online QR code generators you can use to create your personalised copy.
However, you also want to bank on a top-class inbound marketing expert like Modern Visual that collaborates with QR code generators to streamline your processes by syncing your online presence and the physical store for business growth and customer satisfaction. If you want to learn more about how you can transform your business and enhance customer experience, feel free to engage our team of experts and let them walk you through the whole process. Cheers!