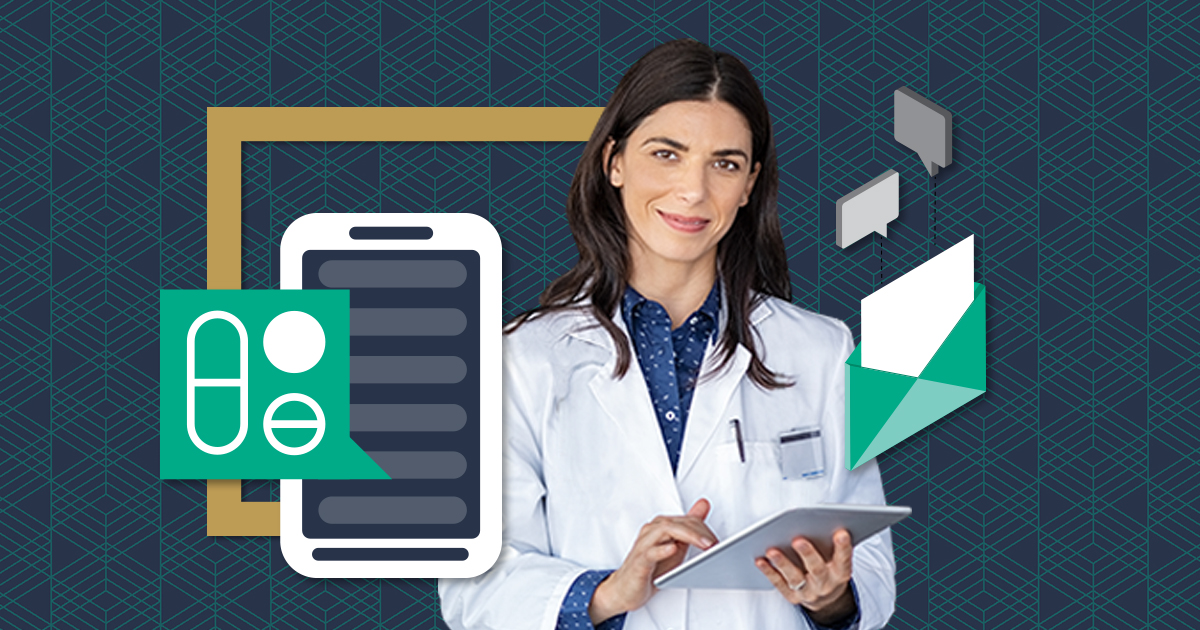 4 Ways To Keep Your Clients Up To Date In Your Pharmaceutical Business
Customers expect pharmaceutical brands to meet their needs in real-time. They need businesses to answer their questions, solve their problems, listen to their grievances, and feel a strong connection between them and the company.

If you manage a pharmaceutical business, you should do more than just sell and advertise your products. You need to improve your communication and work with the right team to retain your customers. After all, you can save up to five times your marketing costs by retaining customers, other than advertising to get newer clients.
Wondering how you can keep your customers up to date with your business? This guide is for you.
Check out these four practical tips that you can follow to keep your customers satisfied and up to date with your business progress.
1. Make Timely Announcements
Your clients have the right to know of all the changes you make in your business. The thoughtful announcements show transparency and can increase your clients' trust. You can announce to your clients when you need to:
Make staffing and organisational changes
Introduce new products and services to your clients or the public
Show changes in plans and strategies of your business
Announce conferences and events that your pharmaceutical company is hosting or plans to sponsor
Introduce new workplace procedures and policies
The announcement should be comprehensive enough to provide all the information that your clients' needs to get. For instance, if your business needs to introduce new medical products, you should include the benefits of the product, price, mode of consumption, and other related information.
The correct announcement for your business should:
Be accurate and grammatically error-free
Include a call to action so that your clients can make the right decisions
Be short, concise but informative
You can announce via a press release, emails, social media, or through your company website. The goal is to make sure that all your clients get the information.
2. Utilize CRM Software
CRM stands for Customer Relationship Management. It is software that allows businesses to optimize, centralize and streamline their relationship with their customers. CRM software tracks your potential customers' actions through social media, website or emails and sends that information to you.
For instance, assume that a certain client is looking for some drugs to treat a particular infection. When that customer contacts your business and mentions their needs, the CRM software will keep that information, including the communication.
Even if the client does not buy from you, you will keep the information, and you can do some follow-up on the customer and probably, convert them to a potential client. The software keeps the details of all visitors who check the website and the number of times they do so. Since the software maintains all the information regarding the visits, you can know what the clients want, so that you can market to the interested customers only.
Here are some of the things that your pharmaceutical business can track with CRM software:
The name, emails, address and phone numbers of your clients
The type of customers, as well as the dates purchased
The multiple contacts of your business
Notes history
Lead scoring according to the triggers
You should utilize the CRM software if you have many clients and would like them to stay connected to your business. With the software's help, you will track your clients' encounters and keep your clients up to date with your business.


3. Utilize Mobile Apps
You have seen the statistics by now. Smartphone usage has been skyrocketing over the years, as so is the usage of mobile apps. Why not use the apps to reach out to your clients?
Thanks to the pandemic, many customers now prefer using mobile apps to get the information they want, other than visiting the business physically. So, why not create a mobile app for your pharmaceutical company?
The app development process is easy when you work with the right team. And with the right app, you can reach out to your clients with ease and post your business updates without many struggles.
Here are great examples of the top healthcare apps that you can create to reach your clients:
Wayfinding apps – they show indoor maps that help patients to navigate the healthcare centre to reach out to their preferred doctors.
General medical apps – they provide general information about pharmacies, doctors or hospitals within a particular area. The apps are great for busy healthcare companies.
Wellness apps - they allow people to adopt the ideal fitness and lifestyle changes.
Medical tracking apps- they are great for people who need to follow up with their correct prescriptions and dosages.
You can have more than one app, according to your needs. You just have to make sure that the app solves the needs of your clients.
4. Train Your Team
Your team can either build or break the bond you have with your clients. You should always be on the same page with your employees, whether you run a large medical business or a small pharmacy.
First, you should only hire focus driven employees who know how to handle your clients well. Secondly, you should train your employees and offer refresher programs on what you want your workers to provide.
Here are some of the things that you can train your employees, as far as the relationship between your business and the clients' goes:
Data management practices - are your employees tech-savvy? They should know how to use CRM, excel and all tech data management methods. Proper data management can improve the bond between you and your customers; because your clients will always see your brand as organized and trustworthy.
Digital marketing - train your employees how to use social media and other digital marketing platforms to sell your brand and interact with your clients.
Wrapping Up
Thanks to technology, pharmaceutical businesses can now reach their customers with ease, track their performance and keep up with potential clients. Follow the above tips, and seek professional guidance when necessary to grow your pharmaceutical business.
Contact Modern Visual to learn more about implementing these solutions to your pharmaceutical business. Our team will automate your processes and integrate suitable systems to help you grow your business.
Listen to the MVP Modern Visual Podcast via Apple Podcasts and Spotify